Well, there was any wind so i thought i`d set about attempting to make my first board
Been wanting to do this for ages - i`ve created the core from 4 x 3mm layers of Corecell, then glassed them together using 2 x 9oz layers and then a layer of 2oz glass on each side. Then epoxied it all together in a vacuum.
Here`s the pics so far - hoping to get it finished early next week! Can`t wait to try it (or see how long it take sbefore it snaps - i hope not!
Rocker table -
Foam partially cut out - i used templates for these that i made -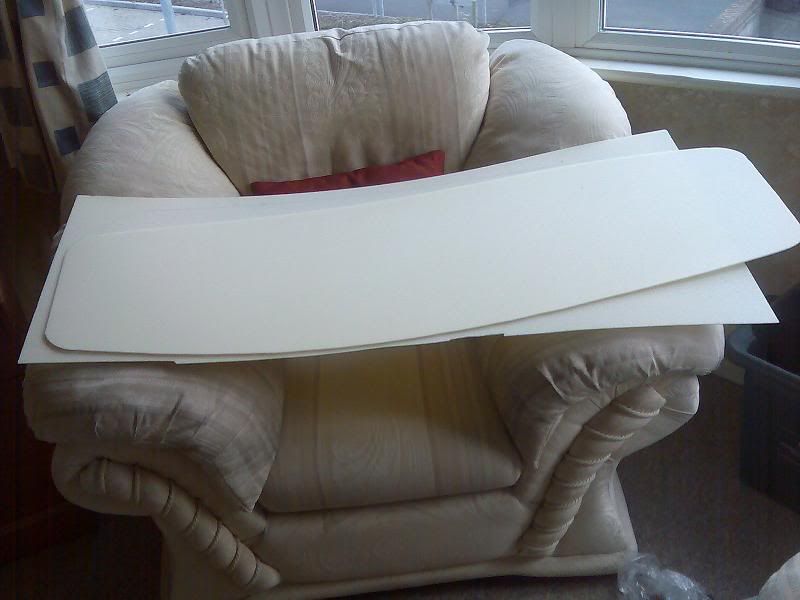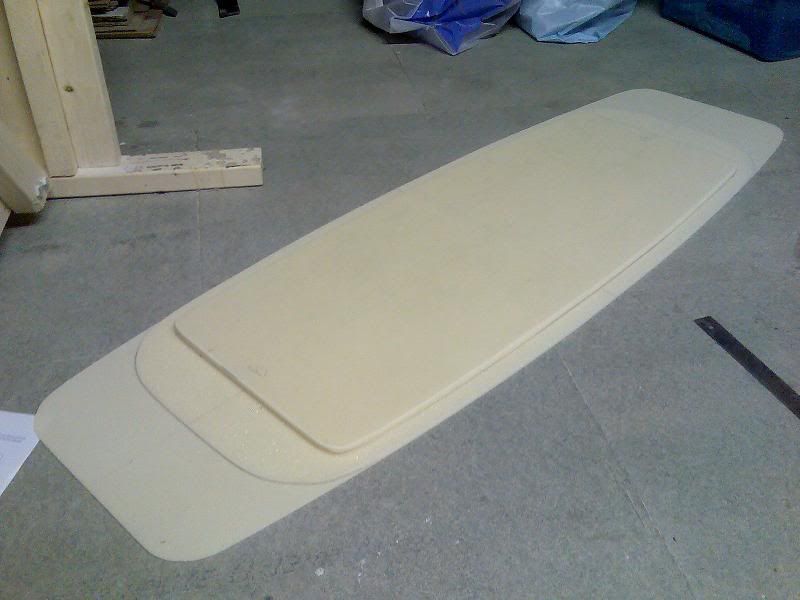 Glassing the layers together under vacuum -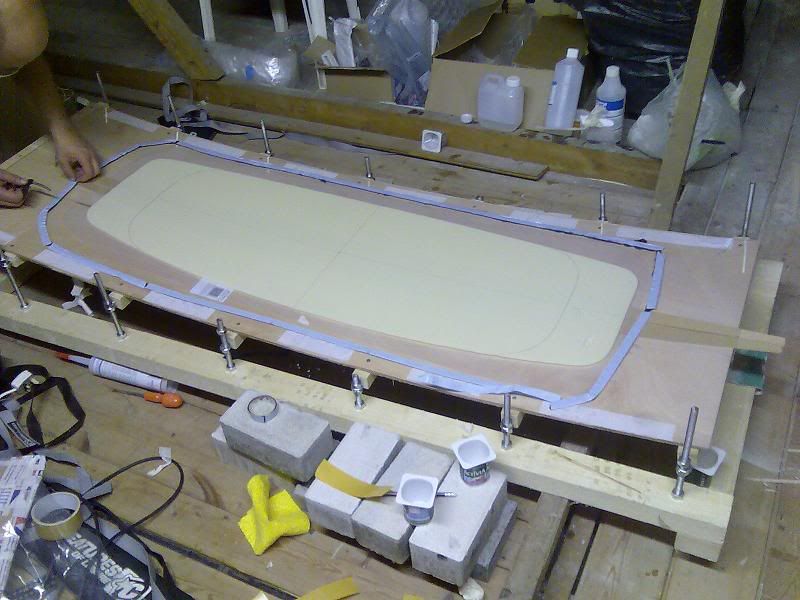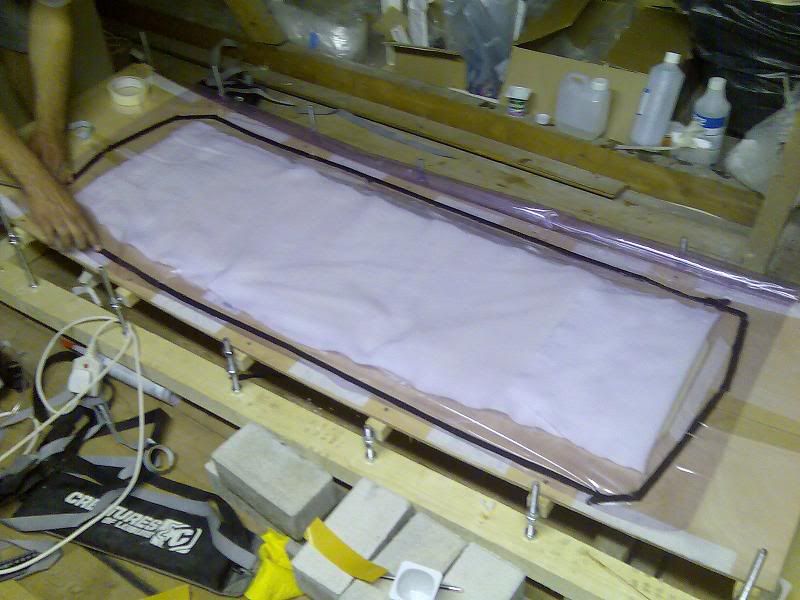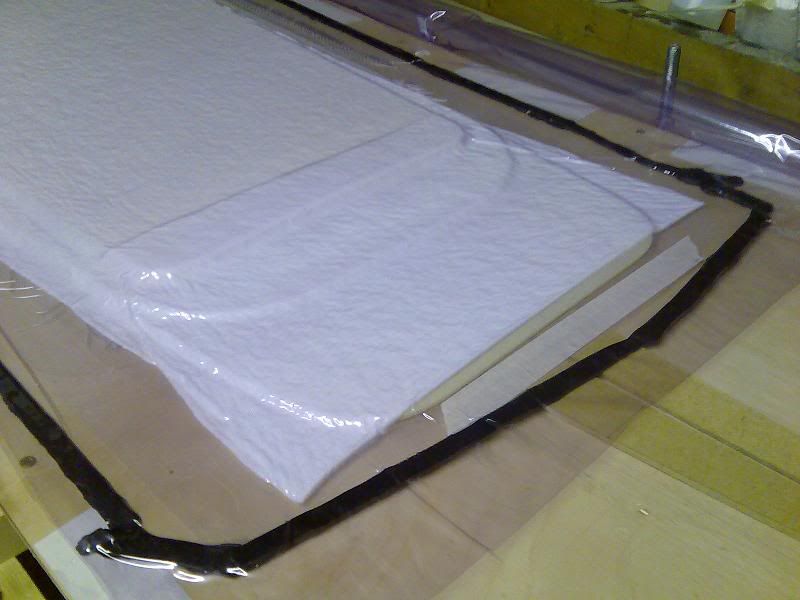 After glassing the top layers on -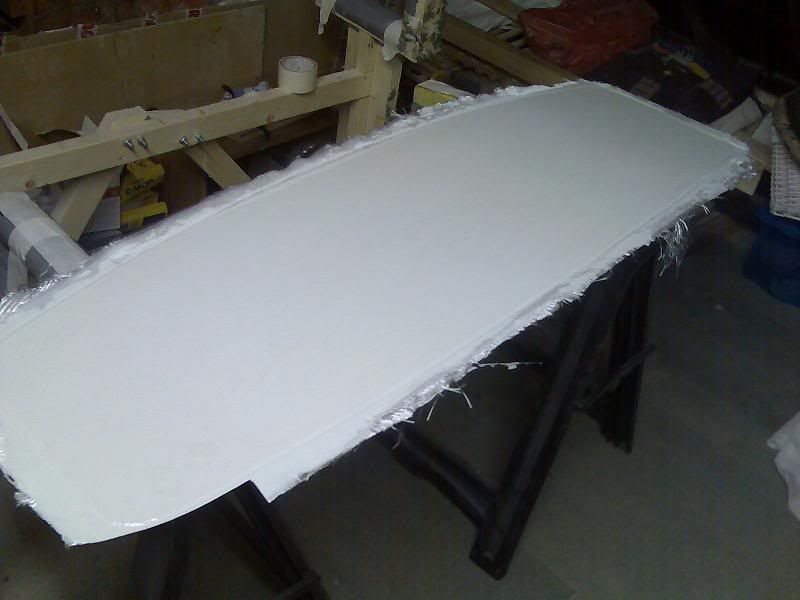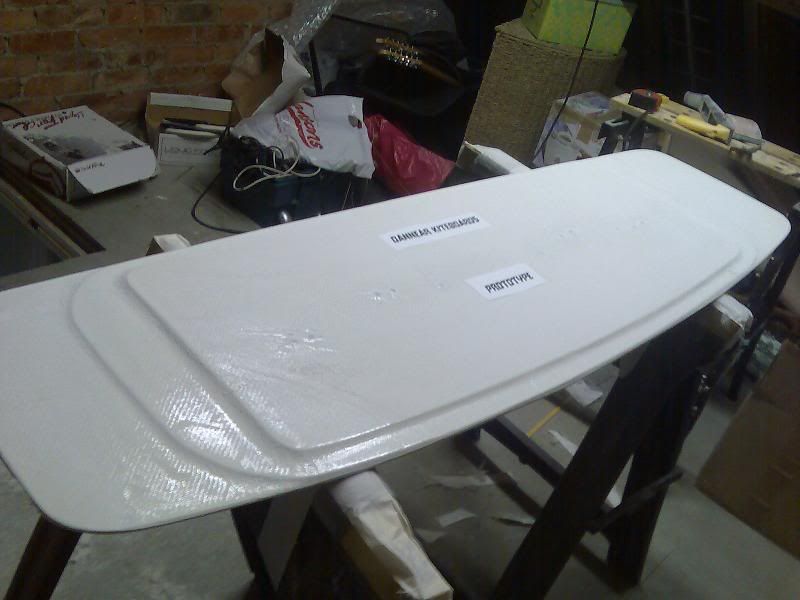 Unfortunately, the vacuum pump broke towards the end of the final layers going on, so there was a couple of patchs on the edge that didn`t laminate properly so i`ve sanded these back and will reglass them tonight.
After that, its on with the top hot coat and bolting the bits on!
Can`t wait