Firstly; I'm not a kiteboarder but I am a mountain biker. Went for a nice ride today at Afan forest park. Quick little loop of Penhydd at the trail centre. There was another group who parked opposite us who also rode the same trail. It's about 2 odd hours if you take it easy. No probs.
What has this to do with kiteboarding I hear you ask? Well, we returned to the car park and spotted this;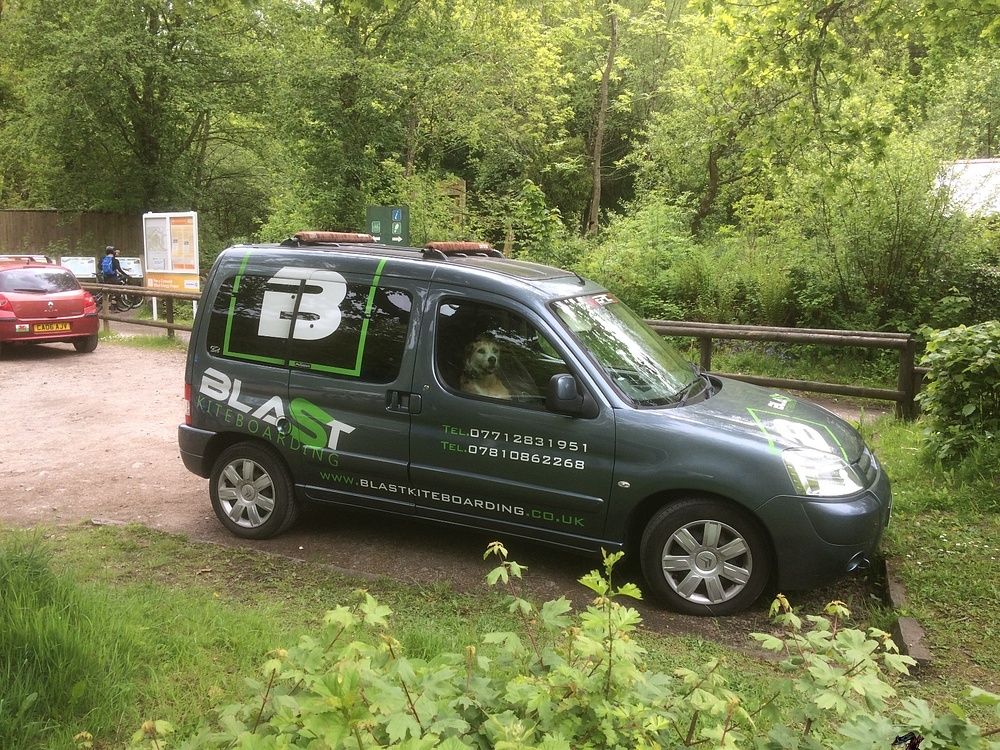 I've just joined in the hope that the perpetrator is sufficiently shamed to not leave his flipping dog in the van!
Doggy might look happy enough but it was 17-18 degrees (easily shorts t shirt and our van was hot enough for us to have the windows down).
This isn't going on to social media etc, I don't want their business to be affected, I just wanted to point out that this is not cool. If you're going riding or whatever, leave to dog at home dude.