ExPix are still down here in the South of France following the strong event circuit that is around at this time. Now at Mondial du Vent 2015 for the Sosh Speed Cup, Xtrem Air we are following the British contingents as they compete agaisnt the rest of the word at speed, long distance and big air. Dave Williams, takes on the likes of American power house Robbie Douglas and French speed technician Alex Caizergue on the same strip as windsurfers that include the legendary Antoine Albeau.
The conditions yesterday were not favorable for speed but better suited to wave riding yet the riders were still posting 34knts in 14-18 wind speed
Alex Caizergue managed to take round 1 on a count back as both he and Robbie posted the same speeds.
The image below is of Dave Wlliams from the UK and one of the board makers titled it ... 'Dave in the Hell' It shows just how bumpy the strip was ..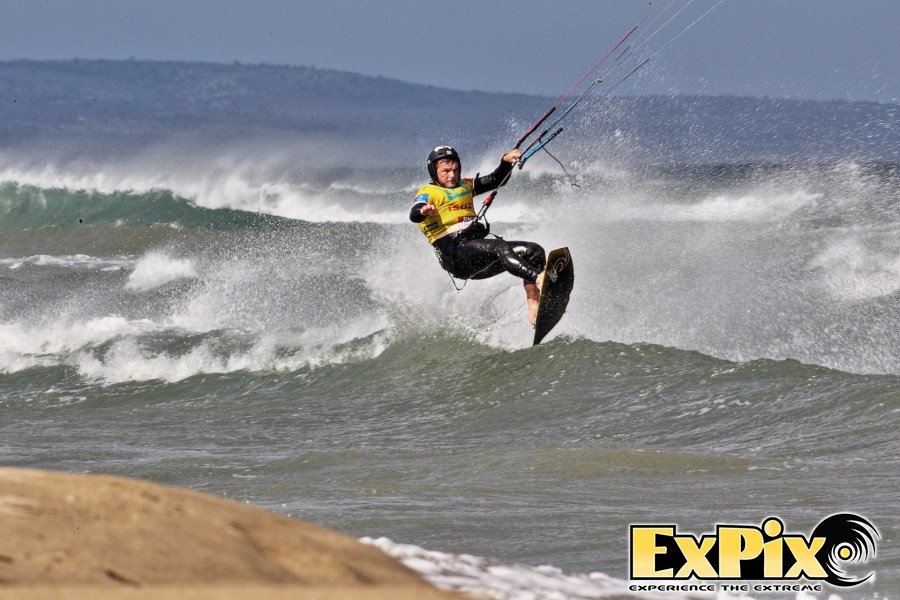 We'll update this thread with more images of all the competitions if the wind kicks in.
In the meantime you can watch an official live feed with interviews, and information about the event on the
ExPix
site or on the official Mondial du Vent site
For an image gallery from the Sosh Speed Cup round one check out the
Mondial du Vent Event report from ExPix